| | | | | |
| --- | --- | --- | --- | --- |
| | | | | ENGLISH Atrakt-ed. Newsletter 29/12 |
Tuesday 28 Dec 04

English Attraction #1

You have started reading the first attempt of Atraktos to speak English 60 letters ago. From this –experimental, at the moment- newsletter the site intends to throw stones at the Greek language barrier, thus opening windows for other than Greek-speaking Internet users to have access to its content. Taking only small steps at a time, Atraktos wishes to broaden its readership horizons, setting a long term target, which is to build on from this limited translated version, and, eventually, present itself in the future as a bilingual web page (with flag icon and everything).

For the time being, you should expect a weekly update –every Monday or Tuesday, Wednesday the latest- that summarises album and live reviews, as well as a selection from the News (or any other thematic parts) that may appeal to a non-Greek reader. Our foremost concern is to prioritise music-related articles. However, we shall try to enhance our content, getting attuned with the broader cultural profile of Atraktos.

For more Anglo-files, you can go to who the FAQ we are and find out what this website is made of, listen to MP3's, or check Ôéðáßæåéðïõ (=Events Guide), which remains Greek as we consider it fairly convenient for a non-Greek to find his/her way round to it. Furthermore, what we'd love you to do is have your say, comment, boo, cheer, or all in one go, clicking On Board. We are obviously open to criticism, as we've only just started, or rather, we're about to start. Shall we?

It's been a holiday week, with Christmas Day parked at the weekend space, causing Bank Holiday confusion. The Atraktos writers/ contributors/reviewers stopped under/at the long Xmas red light and wrote/contributed/reviewed until the lights went green. As a result, 5 albums reviewed this week, 2 of them under the punk/hc/emo category. Additionally, the News filter allowed quite a few press releases to go through.

Album Reviews:

Christian Kleine "Real Ghosts" (City Centre Offices, 2004) by Vasilis Liolios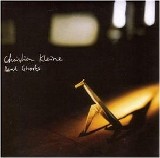 This is the second full-length album of the German laptop-er for City Centre Offices, and, alongside "Lilies" by Arovane, it is suspicious regarding a label's move to commercialisation. Plainly, "Real Ghosts" is a frustratingly middle-of the-road album, wearing out the listener with its overly simplistic, at times even tacky, synth sound and melodies. As opposed to his first album, the guitars are not pleasantly confusing with their distorted and ambient sound any more. In a rock-orientated approach, they move to the foreground, being more clear-cut and less fluid. All in all, it is a disappointing, pretty average work.
Dustin O'Halloran "Piano Solos" (Bella Union/Penguin, 2004) by Kyriakos Skordas

A solo album by a band member, like the one by The Devics' Dustin O'Halloran that consists of 12 melancholic, gentle piano pieces, and was recorded at his house in Italy, is usually revealing with concern to his/her artistic profile. In particular, O'Halloran's elegiac soundtrack-ish preludes bring in mind Chopin, Hammill and Tiersen, rather than Terry Lee Hale, as one would expect. What makes the album special among the rest of its kind is that, considering O'Halloran's relation to The Devics, these emotionally charged piano journeys may reach and appeal to an audience of 'alternative' rock sound.
Six by Seven "04" (Saturday Night Sunday Morning, 2004) by Kyriakos Skordas

The 4th album by Six by Seven is on release by their own Notts-based label, which they have used in the past just for singles. Regardless of changes in the line-up of the band, the prominent figure of Chris Olley is still present, and, alongside Chris Davies and James Flowers, they compose, record, and stir enthusiasm in their audiences. They are expected to do so in Greece, on 18 and 19 February.
The new album does not by any means disappoint the '6 by 7' fans. Quite the opposite, it is an exciting work that retains all those features from the previous albums that describe the sound of the band, which is founded upon a resonance that originates from the guitar chords, but develops a dissonance, only to become tuned again inside the ear. "04" is further illustrated by elements of electronic music, that is, not a mere presence of keyboards, filling the room or acting as part of the rhythm section, but also –on 3 cases- keeping an electronic record of an idea as this develops elaborately (Lude II).
I Reject "World Gone Mad" (I Scream Records, 2001) by Apostolis xhumanflyx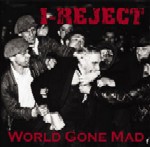 This 3-year old album by the -yet unknown in Greece- Dutch band is presented prior to the release of their new 7". It's old school hardcore, although performed in a modern style, blending in a few new school elements. The 11 dynamite tracks are characterized by catchy riffs and positive attitude. More info: www.ireject.cjb.net
The Idoru "Brand New Ways, Brand New Situations" (Alliance Trax Records, 2004) by Apostolis xhumanflyx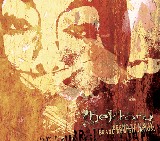 The Idoru were formed in 2003, by ex-Newborn (h/c band from Hungary), signed for the Japanese Alliance Trax, and this is their first full-length album. Their melodic hardcore/punk music, together with the quality production and the terrific artwork, assumes a unique personal sound and style. More info: www.theidoru.com
News:
Sergio was somewhere in Thailand on Sunday morning, and I'm really worried about him and Miriam, since I haven't heard from them yet.
Meanwhile, the music press of the week announces dates for gigs and album releases. Specifically, Earthbound from Athens are launching their new album 'The Brotherhood of the Dog' at AN club (Solomou 13-5, Exarhia, Athens) on 30 December, while the alternative country Norwegian St. Thomas gigs Athens, as part of the Comeback Tour 2004-05, playing at the Micro Mousiko Theatro (Small Music Theatre) on the 10 January. Towards the end of the same month, The Unisex from Sweden, having signed for the Greek label Universal, will start their promo tour with 3 dates in Greece. They'll be playing in Patra (Rec), Athens (Rodon), and Thessalonica (Mylos), on 27, 28, and 29, respectively.
The new year brings new albums by the Finnish Apocalyptica, the American 3 Doors Down , and the Queens of the Stone Age . Apocalyptica are releasing 'Bittersweet', the 1st single from their new album, featuring vocals by Ville Valo (HIM) and Lauri (Rasmus), on 01 January, which is to be followed by the new album on 24 January. 3 Doors Down's 3rd album will be out on 07 February, titled '17 days' (the 1st single will be 'Let me go'), while 'Lulabies to Paralyse' is the name of the new QOTSA album, to be on release on 21 March.