| | | | | |
| --- | --- | --- | --- | --- |
| | | | | Album reviews of Bright Eyes, miniT, Gruff Rhys, Electronicat, & Live Reviews for Blonde Redhead & Das Pop, Logh |
Wed 04 May 05

English Atrakt-ed Newsletter #6
Album Reviews
Bright Eyes 'I'm Wide Awake, It's Morning' (Saddle Creek, 2005) by Kostas Papasperopoulos
One reason for the recent popularity of Bright Eyes must be Oberst's melancholic voice, which certainly attracts indie music fans. A second one is the hype that the music press has created around Conor Oberst and his band that has managed to expand the appeal of their albums to audiences that have no interest at all in country music (and one can argue that the fast-selling I'm Wide Awake, I'ts Morning is heavily influenced by the cowboy & hillbilly associated American folk music genre, evident in the musical arrangement and instrumentation of the tunes). Not even the featuring of Emyllou Harris as backing vocalist in the new album seems to stop Bright Eyes from making new friends!
Of the 2 albums that Bright Eyes decided to release simultaneously, this one only stands a comparison to the 2003 Lifted, yet it doesn't match the quality of its predecessor. While the arrangement of the songs has improved, the tunes are not as emotionally powerful as they used to be. Furthermore, Oberst's songwriting has become slightly predictable, as he seems somewhat reluctant to experiment.
miniT 'Now Right Here' (Staubgold Records, 2005) by Vasilis Liolios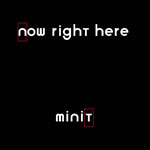 Artworks of extreme form may naturally be equally praised or criticized, yet the artists are sure that they achieved their mission as long as their work attracts critical interest anyway. When it comes to the Aussie duet of Jasmine Guffond and Torben Tilly, their demanding experimental ambient music has divided music press and listeners likewise.
Their slowly unfolded patterns repeat themselves until they become familiar and specific. They do not contain an evident rhythm agent, but buzzing sounds, bass, and raw synths that create a particular atmosphere of a peculiar and noisy aesthetic style. This is a minimalist and almost academic approach to music, and, accordingly, they address a specialized audience.
Gruff Rhys 'Yr Atal Genhedlaeth' (Rough Trade/Hitch-Hyke, 2005) by Kyriakos Skordas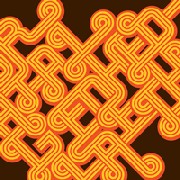 Drawing a line between the modern and the out-dated becomes more and more difficult lately in rock music. At times like these, the super furry animal Gruff Rhys releases his first solo album, which, as it becomes obvious from the astonishingly incomprehensible title, is completely welsh-spoken, probably as a charming homage paid by Rhys to his Gaelic linguistic roots. As a result, whilst listening to these pop ballads -romantic, a little sugary, with a hint of folk, short and pleasant-, one may think that it's a band from some country like Portugal, Hungary, or Norway, that plays tunes with acoustic guitars and modern attitude. Seen under this light, if the album was a souvenir from one of these countries, the holiday-maker would feel content with his/her purchase. This, however, is not the case, and the expectations from Rhys are absolutely higher.
A guide to this album by Gruf Rhys himself (including the song titles in English, Mr Kyriake!) can be found at the following web address: http://www.bbc.co.uk/wales/music/sites/superfurryanimals/pages/gruff_genhedlaeth.shtml
Electronicat 'Voodoo Man' (Disco B/Penguin, 2005) by Giorgos Galanis
If there was a popular equivalent to the 'Parental Advisory – Explicit Lyrics' warning sticker for albums by artists like Serge Gainsbourg and Fred Bigot, it would possibly read 'Don't allow your daughter to listen to this record'. The Berlin-based
French Bigot has adopted a sleazy-sexy attitude ever since he started recording under the name Electronicat, and Voodoo Man is his 6th album in 8 years.
In general, Bigot manages again to reveal his lecherous demonic inner side, setting the mood for a wild after-hours orgy. The track that stands out is Non, an electro-punk assault, direct descendant of Cabaret Voltaire's anthem Nag Nag Nag. Although this aggressive fashion describes his live performances, the rest of the album lacks the energy and the pace demonstrated in Non.
It is evident in the provocative language of the titles and lyrics that the sexual act, and the clichés surrounding it, is central to his music, which is itself realized in fuzzy guitars, acid bass-lines, use of drum machine patterns and treble analogue synths. The points of reference here can be drawn from the glam-rock tradition. The style brings in mind the wah-wah fuelled sound of The Stooges's Ron Asheton, strolls in NY with Martin Rev and Alan Vega, the opening of drag-queen shows by The Cramps, and Mark Almond, sweating in an underground club of London in the early 80's and contributing to raising the humidity of the capital. However, Bigot chooses to hide behind his influences rather than attempting to trespass the restrictions this retro-mania sets. As a result, it seems unlikely that Electronicat will be amongst the few of the countless modern retro-lovers to be talked about in the future.
Live Reviews
Blonde Redhead & Das Pop @ Hydrogios, Thessalonica, Greece -16/4/05- by Vasilis Sintos

The commendable efforts of a few daring gig organisers in Thessalonica, who, during the last months, have insisted on bringing to the city underground rock groups that are followed by a small audience, reached a rewarding peak with Blonde Redhead. The large turn-out sets their gig as a reference point for the future.
Lasting for more than an hour, the opening set by the Belgian band Das Pop wasn't exactly a support act. Their Supergrass indie-pop, cheerful tunes, and up-lifting mood became entangled with epic guitar solos and heavy riffs, and, left mixed impressions.
This picture was completely reversed by Blonde Redhead, who managed to dominate the audience, appearing on stage frugal, mysterious, and solid. As it was expected, a large part of their set consisted of songs from their latest Misery is a Butterfly, nevertheless, they didn't leave older and noisier works out. As a whole, their transfixing act and confident presence on stage left no doubts about how important a band they are.
Logh @ Xylourgio-Mylos, Thessalonica, Greece -17/4/05- by Kostas Papasparopoulos
Apart from the fact that Logh is a band with limited fans in Thessalonica, another reason behind the low turn-out at their gig was the busy concert week in town that included a popular performance of Blonde Redhead and a fast-selling one by Einsturzende Neubauten. However, the 6-member Swedish post-rockers enchanted their small audience all the same.
Logh attested to what becomes obvious in their new album, that is, the change of the post-pop sound of their debut towards heavier, but still melodic, guitars of Emo style. Although they favoured this style in their playlist, and demonstrated a professional approach to this new sound, it was their quietest and atmospheric moments that made the bigger impact, described by lucid vocals, lyrical guitar riffs, and intense display of sentiment.